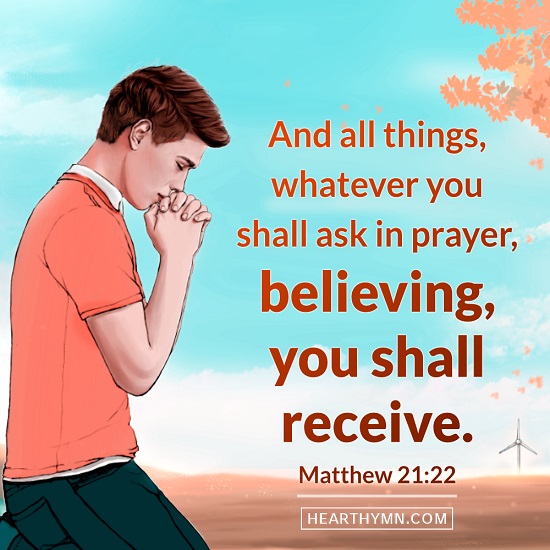 The Lord Jesus says, "And all things, whatever you shall ask in prayer, believing, you shall receive." (Matthew 21:22).
---
• See more Bible Verse Images
Chat With Us!
If you want to go deeper into Bible study and learn the news of the Lord's return, you're welcome to contact us at any time.