The Centurion's Great Faith – Matthew 8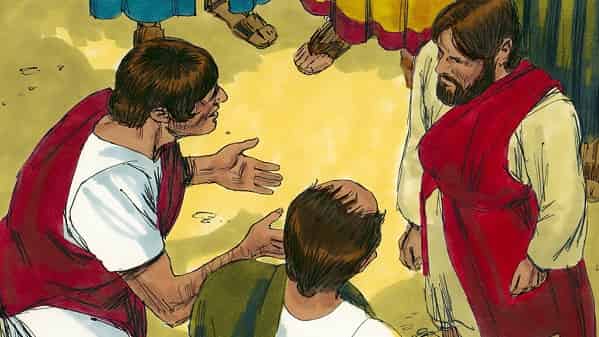 5 And when Jesus was entered into Capernaum, there came to him a centurion, beseeching him, 6 And saying, Lord, my servant lies at home sick of the palsy, grievously tormented. 7 And Jesus said to him, I will come and heal him. 8 The centurion answered and said, Lord, I am not worthy that you should come under my roof: but speak the word only, and my servant shall be healed. 9 For I am a man under authority, having soldiers under me: and I say to this man, Go, and he goes; and to another, Come, and he comes; and to my servant, Do this, and he does it. 10 When Jesus heard it, he marveled, and said to them that followed, Truly I say to you, I have not found so great faith, no, not in Israel. 11 And I say to you, That many shall come from the east and west, and shall sit down with Abraham, and Isaac, and Jacob, in the kingdom of heaven. 12 But the children of the kingdom shall be cast out into outer darkness: there shall be weeping and gnashing of teeth. 13 And Jesus said to the centurion, Go your way; and as you have believed, so be it done to you. And his servant was healed in the selfsame hour.
Chat With Us!
Frequent disasters occur in the last days. Do you want to know how to get rid of sin and enter the kingdom of God? Please join our online gathering to find the way.