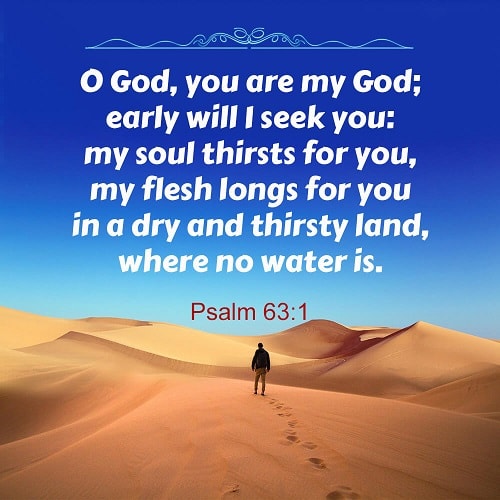 Bible Verse – Psalm 63:1
O God, you are my God; early will I seek you: my soul thirsts for you, my flesh longs for you in a dry and thirsty land, where no water is.
• Extended Reading: Relying on God, Our Life Will Be Easy
---
• See our beautiful collection of Bible Quotes Pictures.
Chat With Us!
If you want to go deeper into Bible study and learn the news of the Lord's return, you're welcome to contact us at any time.