Commit your way to the LORD; trust also in him; and he shall bring it to pass.
– Psalms 37:5
Thought on Today's Verse:
The Lord Jesus said, "Come to me, all you that labor and are heavy laden, and I will give you rest. … For my yoke is easy, and my burden is light" (Mat 11:28, 30).
In real life, no matter what difficulties and hardships we meet, if we entrust our burdens to God, pray to and rely on Him, He will make a way out for us, for He is almighty and faithful.
God's words say, "It's very simple now: Look upon Me with your heart and your spirit will immediately become strong, you will have a path to follow and I will guide your every step. My word shall be revealed to you at all times and in all places. No matter where or when, or how adverse the environment is, I will show you clearly and My heart shall be revealed to you if you look to Me with your heart; this way you will run down the road ahead and never lose your way." So, no matter how great the difficulties are, we shouldn't count on our abilities but should look up to God.
• Extended Reading:
The Lord's Burden Is Light, Then Why Is My Life So Tiring?
Relying on God, Our Life Will Be Easy
---
Today's Verse Illustrated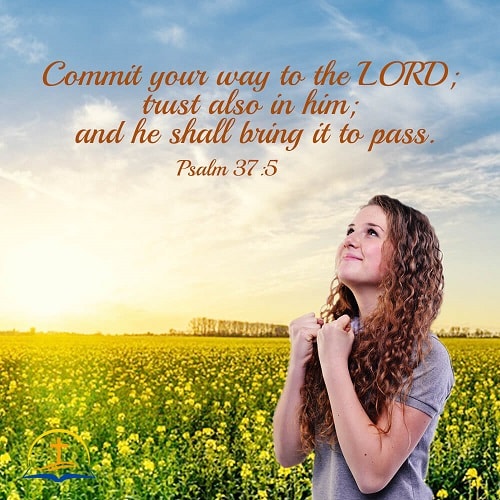 ---
• We welcome you to use our Bible Verse of the Day to enrich your spiritual life.
Chat With Us!
If you want to go deeper into Bible study and learn the news of the Lord's return, you're welcome to contact us at any time.