And I will give to you the keys of the kingdom of heaven: and whatever you shall bind on earth shall be bound in heaven: and whatever you shall loose on earth shall be loosed in heaven.
– Matthew 16:19
Thoughts on Today's Bible Verse:
When the Lord asked the disciples "whom say you that I am," only Peter said the Lord Jesus is the Christ, and is the Son of the living God. So the Lord gave Peter the keys of the kingdom of heaven because he has knowledge of God and true love for Him. As a believer in God, how glorious it is to receive the Lord Jesus' praise! Only if we have knowledge of God like Peter can our belief be praised by God.
Actually, Peter recognized the Lord Jesus as Christ not from His outward appearance, but through gradually experiencing and attentively seeking to know what He has and is in His current words and work, finally Peter recognized that the Lord Jesus is Christ in the flesh.
Through how Peter came to know Jesus, we understand that it's very important to pay attention to God's words if we want to have true knowledge of Him. God's possessions and being, God's disposition, God's will and God's requirements of man are all expressed in His words. Only by taking heed of God's words can we gradually know Him!
Prayer: Oh, God! Thank You for using Peter as an exemplar so that we can understand Your will and focus on knowing You in Your words. Oh, God! I'm willing to read more of Your words and strive to be like Peter that You approves.
Read the following content to know in depth about how Peter came to know God:
• Peter, "Do You Love Me"? God's Expectations of Man
•  Why Only Peter Recognized Jesus As Christ?
• Why Did Jesus Christ Only Give Peter the Keys of the Kingdom of Heaven?
---
Today's Bible Verse Illustrated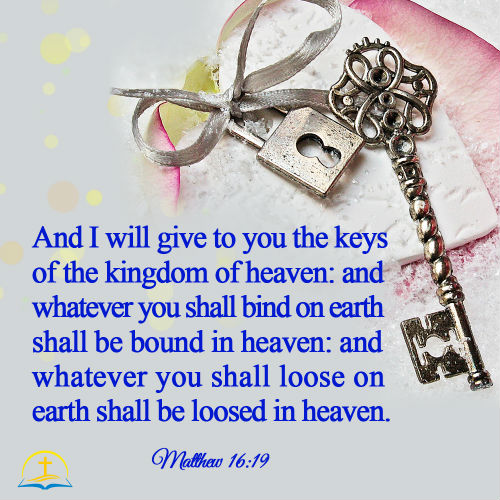 ---
• We welcome you to use our Bible Verse of the Day to enrich your spiritual life.
Chat With Us!
If you want to go deeper into Bible study and learn the news of the Lord's return, you're welcome to contact us at any time.