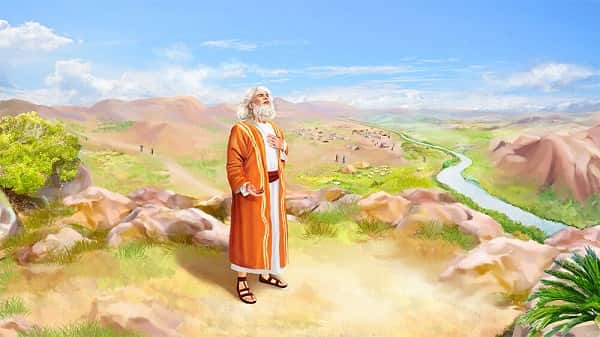 Abram Named Abraham – Genesis 17
1 And when Abram was ninety years old and nine, the LORD appeared to Abram, and said to him, I am the Almighty God; walk before me, and be you perfect.
2 And I will make my covenant between me and you, and will multiply you exceedingly.
3 And Abram fell on his face: and God talked with him, saying,
4 As for me, behold, my covenant is with you, and you shall be a father of many nations.
5 Neither shall your name any more be called Abram, but your name shall be Abraham; for a father of many nations have I made you.
6 And I will make you exceeding fruitful, and I will make nations of you, and kings shall come out of you. 7 And I will establish my covenant between me and you and your seed after you in their generations for an everlasting covenant, to be a God to you, and to your seed after you. 8 And I will give to you, and to your seed after you, the land wherein you are a stranger, all the land of Canaan, for an everlasting possession; and I will be their God.
Peace be with you all! Dear brothers and sisters, if you have any understanding or enlightenment from God, you're welcome to share with us.
1. Via the online chat window at the bottom right corner of the screen.
2. Send an email to [email protected].
We sincerely hope we'll grow spiritually through sharing with each other.