Through God we shall do valiantly: for he it is that shall tread down our enemies.
– Psalm 60:12
Thoughts on Today's Bible Verse:
This verse tells us that we should rely on God in all things, for God has the authority. Relying on God will make us wiser and more intelligent and capable. For example, when young David fought against the giant Goliath, he defeated him by relying on Jehovah God's great power; when the Israelites were chased by the Egyptian soldiers to the Red Sea and had no retreat, they relied on God and then God parted the Red Sea and guided them to escape the chase of the soldiers. There are many things allowing us to see God's wondrous deeds. We humans are powerless. When we rely on our own ability to do things, we always end up in failure. However, when we rely on God to do the things that are pleasing to Him, we will gain His blessings and guidance and outdo ourselves. Just as the Bible said, "The fear of Jehovah is the beginning of wisdom." The greatest wisdom in our life is that we can rely on God and look to God in all things.
Related Testimonies:
• Relying on God Is Always Right!
• Miracles! My Son's Severe Disease Was Cured
• I See God's Wonderful Deeds When I Rely on Him
---
Today's Bible Verse Illustrated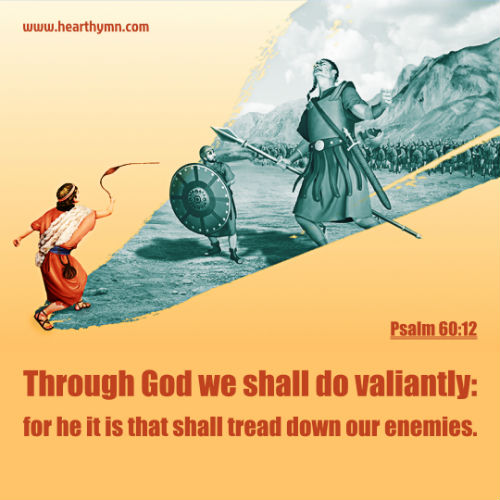 ---
• We welcome you to use our Bible Verse of the Day to enrich your spiritual life.
Chat With Us!
If you want to go deeper into Bible study and learn the news of the Lord's return, you're welcome to contact us at any time.