Gangqiang    United States
In 2007, due to the pressure of life, I came to Singapore to carve out a career by myself. As the temperature was very high all year round in Singapore, every day I was streaming with sweat while working, which was a real torture. Also, being a stranger without family or friends, I felt my life awfully dull and boring.
One day in August, on my way back from work, I received a gospel leaflet on which was written, "But the God of all grace, who has called us to his eternal glory by Christ Jesus, after that you have suffered a while, make you perfect, establish, strengthen, settle you" (1 Peter 5:10). These words warmed my heart.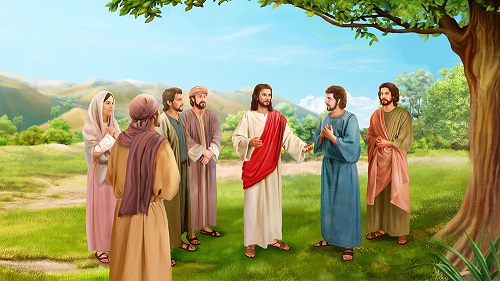 Then a brother led me to a church, and the brothers and sisters there brought me a savory food warmly. The warmth of home and tasty food that I had not enjoyed for over half a year since I left home immediately moved me to tears. At that time, I, a lonely and drifting man, felt myself like a human and as if I had been back home. From then on, the church became the place that I must go to every Sunday.
In December, I received baptism and formally walked on the way of confession and repentance. One time in the church, I heard a pastor read the verses of Matthew 18:21-22, "Then came Peter to him, and said, Lord, how oft shall my brother sin against me, and I forgive him? till seven times? Jesus said to him, I say not to you, Until seven times: but, Until seventy times seven." After hearing that, I thought: Why did the Lord Jesus have so great tolerance and patience? If people really can do what the Lord Jesus said—forgiving others seventy times seven, there will be love and warmth among men. So much was I touched by these words that I made up my mind to practice the Lord's teachings.
During the two or three years after believing in the Lord, I was active in attending the gathering and listening to the preaching. Later, my boss put me in charge of a construction site, and I put my heart into it. Gradually, I didn't go to the gathering often.
Later, I was introduced to Mr. Li, an owner, by a friend, and we jointly registered a construction company. Joyful, I decided to throw myself into my career. At that time, I had totally immersed myself in making money, and no longer went to the church. In order to do a good job on the project and win others' praise for my ability, I was very strict with the employees, and showed no more love and tolerance to them. Instead, I often rebuked the workers, and the group leaders were frequently scolded into crying by me. The workers were all afraid to see me and avoided me. Even my good friends became cold toward me, no longer willing to speak their mind to me. I felt greatly distressed. The Lord Jesus taught us to forgive others until seventy times seven, but I failed to do it even once. I knew I had not done well and wanted to change myself, but I had no way. Every time when I felt depressed, I could only pray to the Lord. Only then did I felt somewhat relieved.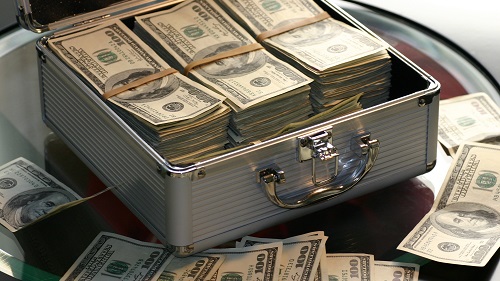 In August 2015, my company shut down because of mismanagement. So I had to stay at home. During that time, I was so depressed that I indulged myself in drinking and playing cards all day. When my wife tried to persuade me not to drink, I would shout abuse at her, "The money is earned by me; I can spend it any way I like…." So fiercely did I scold her each time that my daughter was frightened into silence, just standing aside and watching us nervously. Every time after I hurt my families I regretted very much, but I still could not control myself the next time. At that time, I had entirely lost the decency of a Christian, and lived and acted like an unbeliever.
Thereafter, I came back to the church. I kept praying to the Lord, "Oh Lord! I have done many things that I don't want to do, and often live in the situation of committing sins and then regretting. I hate myself, but I can't control myself. Even though I pray to confess my sins in the evening, I will sin again in the day once encountering some matters. Today, everyone keeps away from me and alienates me. Oh Lord, please help me. What should I do to break free from sin?"
On the New Year's day of 2016, I set foot on the land of the United States, continuing to struggle for my career in New York. Soon after, I came to a church to listen to sermons, where I made the acquaintance of Sister Qinglian.
One day, Sister Qinglian phoned me and said, "I've got some good news for you!" I asked, "What's that?" She answered, "A preacher came to our neighborhood. Would you like to listen to his preaching?" I said, "Yeah! Where?" She told me to go to her home at the appointed time.
At the time of the appointment, I came to Sister Qinglian's house, and Sister Zhao was there as well. I saw the TV playing a passage of words, "And so I say that man's sense has lost its original function, and that man's conscience, too, has lost its original function. … Man's disposition should be changed starting from the knowledge of his substance and through changes in his thinking, nature, and mental outlook—through fundamental changes. Only in this way will true changes be achieved in the disposition of man. Man's corrupt disposition stems from his being poisoned and trampled upon by Satan, from the egregious harm that Satan has inflicted upon his thinking, morality, insight, and sense. It is precisely because these fundamental things of man have been corrupted by Satan, and are utterly unlike how God originally created them, that man opposes God and does not understand the truth. Thus, changes in man's disposition should begin with changes in his thinking, insight and sense that will change his knowledge of God and his knowledge of the truth" ("To Have an Unchanged Disposition Is to Be in Enmity to God" in The Word Appears in the Flesh). Seeing these words, I was quite touched: Am I not like what these words say? I have always looked down on others, rebuking this person and scolding that one, without morality or the decency of the saints. However, I could not change myself, and even fasting and praying didn't work. Now these words have touched my heart deeply, but I have never seen them anywhere else, nor have I ever listened to any priest talking about them before. I felt strange: These words are so wonderful; who wrote them?
To Be Continued …
Part Two: I Have Walked on the Path to Purification (II)
Chat With Us!
If you want to go deeper into Bible study and learn the news of the Lord's return, you're welcome to contact us at any time.