Faith Can Move Mountains. A Commentary on Matthew 21:21
Today's Verse
Jesus answered and said to them, Truly I say to you, If you have faith, and doubt not, you shall not only do this which is done to the fig tree, but also if you shall say to this mountain, Be you removed, and be you cast into the sea; it shall be done.
Thoughts on Today's Verse…
Having faith in God is so important, while true confidence is gained by knowing God. No matter what difficulties we meet in real life, we should often come before God to pray and rely on Him, then He will help and guide us. When we see God's wondrous deeds, we'll certainly develop faith in Him. The more we experience like this, the more our knowledge of God will be, and our faith in God will increase. I think of one passage of God's words, and I'd like to share with you: "You must quiet your hearts at all times, live within Me; I am your Rock, your Backer. Have no other mind, but wholeheartedly lean on Me and I will certainly appear to you—I am your God!
…………
You should know that all things in the environment around you are there by My permission, I arrange it all. See clearly and satisfy My heart in the environment I have given to you. Do not fear, Almighty God of hosts will surely be with you; He has your back and He is your Shield."
God's authority and sovereignty cannot be replaced by any created being. Only God can rule over all things and is the support in my heart. You might be interested in this article: Don't Panic! We Can Pray to God, to see how she prayed and called out to God when she was either in a interview or a sea storm, then she saw God's wonderful deeds!
Welcome to use our Bible Verse of the Day to enrich your spiritual life.
Today's Verse Illustrated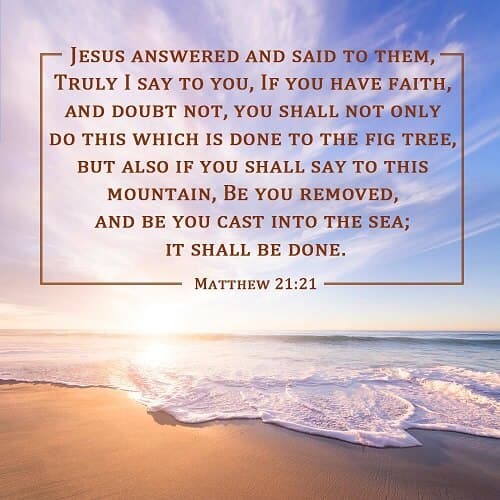 Leave a Reply