The Cost of Following Jesus
(Matthew 8:18-22)
Now when Jesus saw great multitudes about him, he gave commandment to depart to the other side. And a certain scribe came, and said to him, Master, I will follow you wherever you go. And Jesus said to him, The foxes have holes, and the birds of the air have nests; but the Son of man has not where to lay his head. And another of his disciples said to him, Lord, suffer me first to go and bury my father. But Jesus said to him, Follow me; and let the dead bury their dead.
Jesus Calls Matthew
(Matthew 9:9-13)
And as Jesus passed forth from there, he saw a man, named Matthew, sitting at the receipt of custom: and he said to him, Follow me. And he arose, and followed him.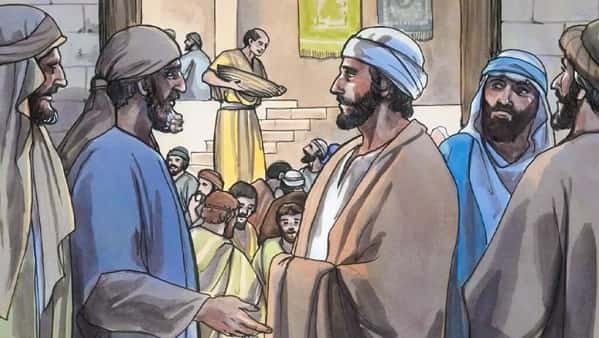 And it came to pass, as Jesus sat at meat in the house, behold, many publicans and sinners came and sat down with him and his disciples. And when the Pharisees saw it, they said to his disciples, Why eats your Master with publicans and sinners? But when Jesus heard that, he said to them, They that be whole need not a physician, but they that are sick. But go you and learn what that means, I will have mercy, and not sacrifice: for I am not come to call the righteous, but sinners to repentance.
Chat With Us!
Now disasters occur frequently. How should we rely on God and worship Him to strengthen our faith? We invite you to join our online meeting group to seek the way together.