Jesus Stills the Storm
(Matthew 8:22-27)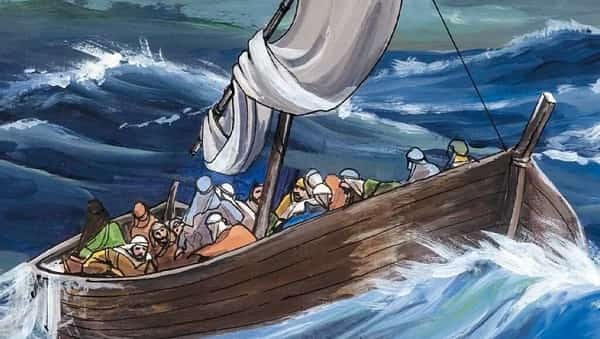 23 And when he was entered into a ship, his disciples followed him. 24 And, behold, there arose a great tempest in the sea, so that the ship was covered with the waves: but he was asleep. 25 And his disciples came to him, and awoke him, saying, Lord, save us: we perish. 26 And he said to them, Why are you fearful, O you of little faith? Then he arose, and rebuked the winds and the sea; and there was a great calm. 27 But the men marveled, saying, What manner of man is this, that even the winds and the sea obey him!
Chat With Us!
Now, disasters are occurring frequently everywhere. In the Philippines, the pandemic and the famine have not passed yet and powerful Typhoon Molave, Goni and Tropical Storm Atsani have landed. Biblical prophecies of the coming of the Lord have been fulfilled. It stands to reason that the Lord has returned—so why have we yet to welcome His arrival? Will we not be plunged into the great tribulation if this carries on? And just what should we do to welcome the Lord's coming?