15 Bible Verses About Obedience - Bible Verses
Whether we submit to God is a test of whether we truly love God or not. If we want to truly love God, we should have hearts of reverence for God, and get to know God's disposition and what God has and is, so that we may achieve obedience to God.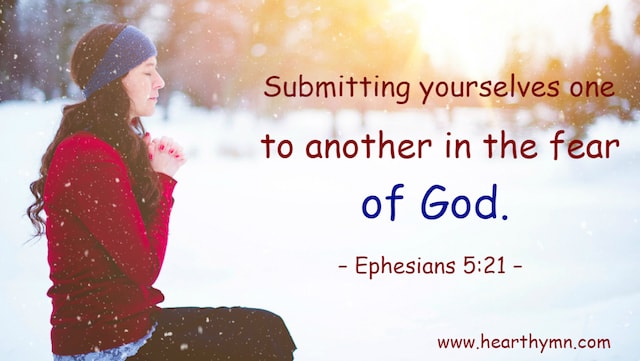 15 Bible Verses About Obedience - Bible Verses
Ephesians 5:21
Submitting yourselves one to another in the fear of God.
Ephesians 5:22
Wives, submit yourselves to your own husbands, as to the Lord.
Romans 13:5
Why you must needs be subject, not only for wrath, but also for conscience sake.
1 Timothy 2:11
Let the woman learn in silence with all subjection.
Ephesians 5:24
Therefore as the church is subject to Christ, so let the wives be to their own husbands in every thing.
Colossians 3:18
Wives, submit yourselves to your own husbands, as it is fit in the Lord.
James 4:7
Submit yourselves therefore to God. Resist the devil, and he will flee from you.
1 Timothy 3:4
One that rules well his own house, having his children in subjection with all gravity;
Titus 2:5
To be discreet, chaste, keepers at home, good, obedient to their own husbands, that the word of God be not blasphemed.
Titus 2:9
Exhort servants to be obedient to their own masters, and to please them well in all things; not answering again;
Hebrews 12:9
Furthermore we have had fathers of our flesh which corrected us, and we gave them reverence: shall we not much rather be in subjection to the Father of spirits, and live?
Hebrews 13:17
Obey them that have the rule over you, and submit yourselves: for they watch for your souls, as they that must give account, that they may do it with joy, and not with grief: for that is unprofitable for you.
1 Peter 2:18
Servants, be subject to your masters with all fear; not only to the good and gentle, but also to the fraudulent.
1 Peter 3:1
Likewise, you wives, be in subjection to your own husbands; that, if any obey not the word, they also may without the word be won by the conversation of the wives;
1 Peter 5:5
Likewise, you younger, submit yourselves to the elder. Yes, all of you be subject one to another, and be clothed with humility: for God resists the proud, and gives grace to the humble.
You are welcome to leave messages to us or chat with us via the online window at the bottom of the website, or use our Bible verses by topics page to quickly find verses about popular topics.
Recommended:
Join Our Online Meeting Group
Now disasters are occurring. The Lord has already come back! How can we seize the chance to welcome the Lord amidst disasters and gain God's protection? Would you like to join our online meetings about welcoming the Lord's return?
Leave a Reply