14 Bible Verses About Repentance and Confession: How to Repent to God
Now disasters are becoming more and more serious. Only if we truly repent and cast off our sinful nature, can we gain God's protection amidst disasters. Many people have such confusions: We often confess our sins and repent to the Lord, but why do we still commit sins in spite of ourselves and live in a cycle of sinning and confessing? How can we break free from sin and achieve true repentance? Probably you also want to know the answers. Here we provide you with related content to help you find the way to escape sin.
Quick Navigation
1. What Does the Bible Say About Repentance and Confession?
Matthew 4:17
From that time Jesus began to preach, and to say, Repent: for the kingdom of heaven is at hand.
Luke 5:32
I came not to call the righteous, but sinners to repentance.
Luke 24:47
And that repentance and remission of sins should be preached in his name among all nations, beginning at Jerusalem.
2. Why Do We Still Sin Though We Often Confess and Repent to God?
Romans 7:18
For I know that in me (that is, in my flesh,) dwells no good thing: for to will is present with me; but how to perform that which is good I find not.
Romans 7:23-24
23But I see another law in my members, warring against the law of my mind, and bringing me into captivity to the law of sin which is in my members. 24O wretched man that I am! who shall deliver me from the body of this death?
Relevant Words of God:
At the time, Jesus' work was the work to redeem all mankind. The sins of all who believed in Him were forgiven; as long as you believed in Him, He would redeem you; if you believed in Him, you were no longer of sin, you were relieved of your sins. This is what it meant to be saved, and to be justified by faith. Yet in those who believed, there remained that which was rebellious and opposed God, and which still had to be slowly removed. Salvation did not mean man had been completely gained by Jesus, but that man was no longer of sin, that he had been forgiven his sins. Provided you believed, you would never more be of sin.
Excerpted from "The Vision of God's Work (2)"
You only know that Jesus shall descend during the last days, but how exactly will He descend? A sinner such as you, who has just been redeemed, and has not been changed, or been perfected by God, can you be after God's heart? For you, you who are still of your old self, it is true that you were saved by Jesus, and that you are not counted as a sinner because of the salvation of God, but this does not prove that you are not sinful, and are not impure. How can you be saintly if you have not been changed? Within, you are beset by impurity, selfish and mean, yet you still wish to descend with Jesus—you should be so lucky! You have missed a step in your belief in God: You have merely been redeemed, but you have not been changed. For you to be after God's heart, God must personally do the work of changing and cleansing you; if you are only redeemed, you will be incapable of attaining sanctity. In this way you will be unqualified to share in the good blessings of God, for you have missed out a step in God's work of managing man, which is the key step of changing and perfecting. You, a sinner who has just been redeemed, are therefore incapable of directly inheriting God's inheritance.
Excerpted from "Concerning Appellations and Identity"
Extended Reading:
3. How Can We Achieve True Repentance?
When we face setbacks and suffering, only God's words can give us faith and power. Do you want to read more words of God?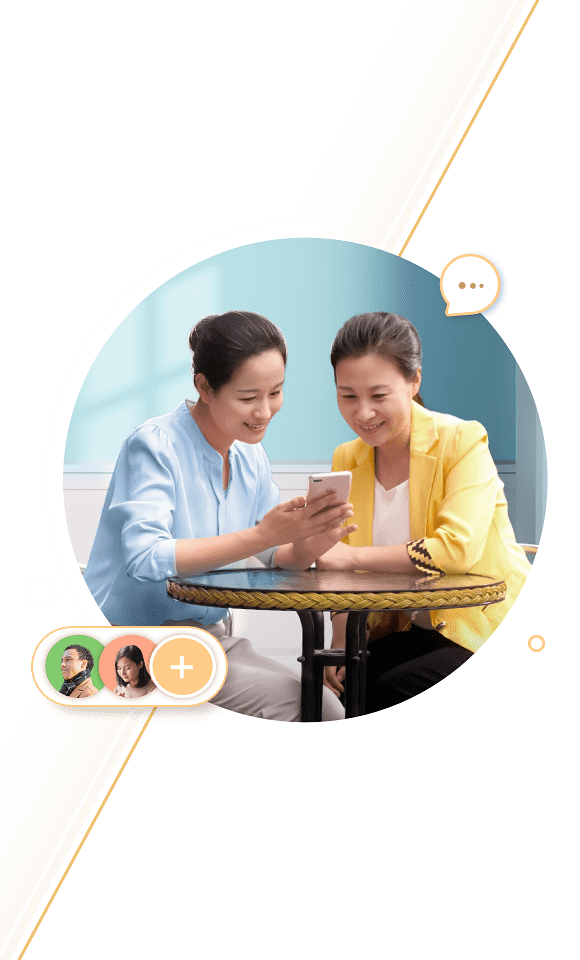 John 16:12-13
12 I have yet many things to say to you, but you cannot bear them now. 13 However, when he, the Spirit of truth, is come, he will guide you into all truth: for he shall not speak of himself; but whatever he shall hear, that shall he speak: and he will show you things to come.
Revelation 2:7
He that has an ear, let him hear what the Spirit says to the churches.
John 12:47-48
47 And if any man hear my words, and believe not, I judge him not: for I came not to judge the world, but to save the world. 48 He that rejects me, and receives not my words, has one that judges him: the word that I have spoken, the same shall judge him in the last day.
Daniel 12:9-10
9 And he said, Go your way, Daniel: for the words are closed up and sealed till the time of the end. 10 Many shall be purified, and made white, and tried; but the wicked shall do wickedly: and none of the wicked shall understand; but the wise shall understand.
Revelation 22:14
Blessed are they that do his commandments, that they may have right to the tree of life, and may enter in through the gates into the city.
Relevant Words of God:
Though Jesus did much work among man, He only completed the redemption of all mankind and became man's sin offering; He did not rid man of all his corrupt disposition. Fully saving man from the influence of Satan not only required Jesus to become the sin offering and bear the sins of man, but it also required God to do even greater work to rid man completely of his satanically corrupted disposition. And so, now that man has been forgiven of his sins, God has returned to the flesh to lead man into the new age, and begun the work of chastisement and judgment. This work has brought man into a higher realm. All those who submit under His dominion shall enjoy higher truth and receive greater blessings. They shall truly live in the light, and they shall gain the truth, the way, and the life.
Excerpted from "Only He Who Experiences the Work of God Truly Believes in God"
The first incarnation was to redeem man from sin, to redeem him by means of the fleshly body of Jesus, that is, He saved man from the cross, but the corrupt satanic disposition still remained within man. The second incarnation is no longer to serve as a sin offering but rather to save fully those who were redeemed from sin. This is done so that those who have been forgiven may be delivered from their sins and made fully clean, and by attaining a changed disposition, break free of Satan's influence of darkness and return before the throne of God. Only in this way can man be fully sanctified.
Excerpted from "The Mystery of the Incarnation (4)"
Christ of the last days uses a variety of truths to teach man, to expose the substance of man, and to dissect the words and deeds of man. These words comprise various truths, such as man's duty, how man should obey God, how man should be loyal to God, how man ought to live out normal humanity, as well as the wisdom and the disposition of God, and so on. These words are all directed at the substance of man and his corrupt disposition. In particular, the words that expose how man spurns God are spoken in regard to how man is an embodiment of Satan, and an enemy force against God. In undertaking His work of judgment, God does not simply make clear the nature of man with a few words; He exposes, deals with, and prunes over the long term. All these different methods of exposure, dealing, and pruning cannot be substituted with ordinary words, but with the truth of which man is utterly bereft. Only methods such as these can be called judgment; only through judgment of this kind can man be subdued and thoroughly convinced about God, and moreover gain true knowledge of God. What the work of judgment brings about is man's understanding of the true face of God and the truth about his own rebelliousness. The work of judgment allows man to gain much understanding of the will of God, of the purpose of God's work, and of the mysteries that are incomprehensible to him. It also allows man to recognize and know his corrupt essence and the roots of his corruption, as well as to discover the ugliness of man. These effects are all brought about by the work of judgment, for the essence of this work is actually the work of opening up the truth, the way, and the life of God to all those who have faith in Him. This work is the work of judgment done by God.
Excerpted from "Christ Does the Work of Judgment With the Truth"
Extended Reading:
Do you understand the true meaning of repentance? Want to know how to cast off the bonds of sin and be saved by God? You are welcome to click on the button at the bottom right corner of the screen to contact us and we will reply as soon as possible.
Join Online Meeting Group
Did you know? God is using all sorts of ways to tell you the good news that the Lord has returned. Are you ready to welcome the Lord's coming?
Leave a Reply