But go you and learn what that means, I will have mercy, and not sacrifice: for I am not come to call the righteous, but sinners to repentance.
– Matthew 9:13
Thoughts on Today's Bible Verse:
In many cases, after committing sins, we become negative and weak, even want to give ourselves up to despair. We feel we are so deeply corrupted that God won't save people like us. That's because we do not know God's work. In this verse, the Lord Jesus said He came to save sinners, not the righteous. And from this we understand that everybody is not flawless, nor perfect, so we should view ourselves correctly. Secondly, God has never said that He came to save the angels and the righteous. He said He came to save sinners. As long as we do not give up pursuing the truth, God won't abandon us.
---
Today's Bible Verse Illustrated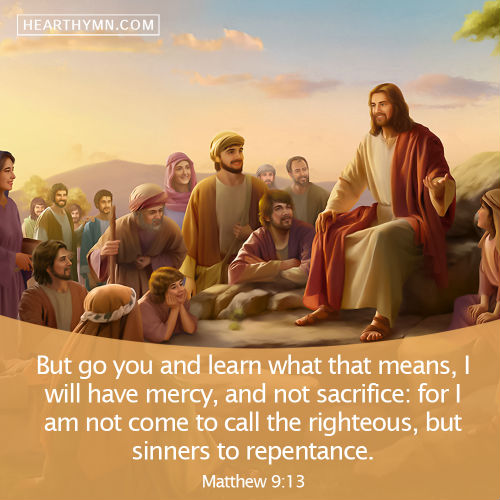 ---
• We welcome you to use our Bible Verse of the Day to enrich your spiritual life.
Peace be with you all! Dear brothers and sisters, if you have any understanding or enlightenment from God, you're welcome to share with us.
1. Via the online chat window at the bottom right corner of the screen.
2. Send an email to [email protected].
We sincerely hope we'll grow spiritually through sharing with each other.