Doing the Will of the Father in Heaven - Matthew 7:21
Today's Verse
Not every one that said to me, Lord, Lord, shall enter into the kingdom of heaven; but he that does the will of my Father which is in heaven.
Thoughts on Today's Bible Verse:
I believe that every Christian brothers and sisters are familiar with this verse. But have we ever considered that how to follow the will of the Heavenly Father? When I began to develop faith in the Lord, I thought that as long as I accepted the salvation of the Lord, I would have a place in the heavenly kingdom. Recently, when I read the Bible, I noticed that the Lord said only those who follow the will of the Heavenly Father can enter the heavenly kingdom, and not everyone who calls out to the Lord can enter it. And I think so. Though many people believe in the Lord in name, they cannot put the Lord's words into practice in real life. Sometimes, when something unpleasant happens to us, we will complain or do things relying on our hot blood. Sometimes, we only show forbearance and endurance to others outwardly, but we hate them in our hearts. What's more, in order to protect our personal interests, we intrigue against one another and have jealousy and strife. Even many people attend meetings following forms, not for gaining the truth. They pursue the trend of the world, lusting for wealth and reputation, and focusing on eating, drinking, and having fun. The Bible says, "For if we sin willfully after that we have received the knowledge of the truth, there remains no more sacrifice for sins, But a certain fearful looking for of judgment and fiery indignation, which shall devour the adversaries" (Heb 10:26-27). "...and holiness, without which no man shall see the Lord" (Heb 12:14). From these, we can understand that though we have been redeemed by Jesus, it does not mean that we are without sin for our sinful nature still exists. The Lord is holy. If we cannot achieve purification, we cannot become those who follow the will of God, and surely we cannot enter the heavenly kingdom. The Bible says, "For the time is come that judgment must begin at the house of God" (1Pe 4:17). Obviously, the Lord will judge mankind. We need to accept God's judgment and salvation in the last days. Only if we completely break free from sin and become those who are in line with God's heart, will we be eligible to enter the heavenly kingdom.
Today's Bible Verse Illustrated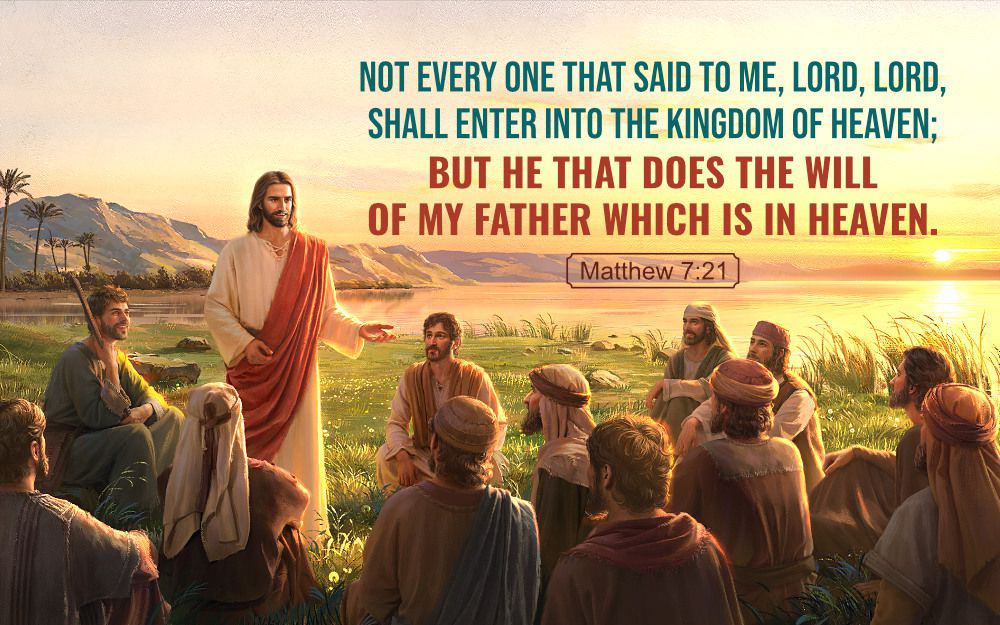 • We welcome you to use our Bible Verse of the Day to enrich your spiritual life.
Join Online Meeting Group
Did you know? God is using all sorts of ways to tell you the good news that the Lord has returned. Are you ready to welcome the Lord's coming?
Leave a Reply