All Things Are Possible If You Believe - Mark 9:23
Today's Verse
Jesus said to him, If you can believe, all things are possible to him that believes.
Thoughts on Today's Verse…
A child possessed by demon was taken before the disciples of Jesus to ask for help by his father. The disciples could do nothing about it, so the child was taken before the Lord Jesus to beg for the Lord's mercy and help. The Lord said to him, "If you can believe, all things are possible to him that believes." Finally, this child was cured by his father's faith in the Lord.
When we suffer tribulations, the reason why we are weak in faith is that we can't believe in the almightiness of God. Though we say we are willing to entrust all things to God, we still have worries and misgivings in our hearts and don't believe God's sovereignty and arrangements. Isn't this our little faith in God? The entire universe and all things created by God are in God's hands, God's almightiness cannot be fully articulated using our words. Only we acknowledge and believe in God's sovereignty and practically rely on God in real life, can we experience God's wonderful deeds. And when we have practical experiences of relying on God, our faith in God will gradually increase. My brothers and sisters share a passage of words at a gathering, I benefit a lot. Share with you, "no matter how great or small their stature is or what their personal environment is like, something that they cannot be without is looking to God and relying on God in all things; this is the greatest wisdom. … Sometimes, looking to God doesn't mean speaking clearly when people pray to God for something, or for God to guide them in some way, or for God to protect them; rather it is that, when they encounter some issue, they are able to call on Him sincerely. So, what is God doing there? When someone's heart stirs, and they have this idea: 'Oh God, I can't do this myself, I don't know how to do it, and I feel weak and negative,' when these thoughts arise in them, does God not know about it? When these thoughts arise in man, are people's hearts sincere? When they call on God sincerely in this way, does God assent to help them? Despite the fact that they may not have spoken a word, they show sincerity, and so God assents to help them."
• Extended Reading: Relying on God in Difficult Times
Today's Verse Illustrated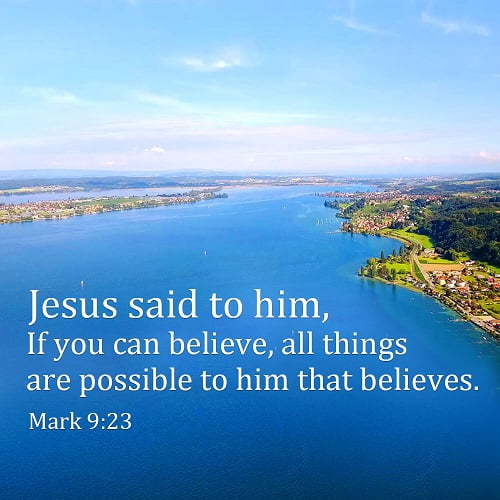 Welcome to use our Bible Verse of the Day to enrich your spiritual life.
Join Our Online Meeting Group
Now disasters are occurring. The Lord has already come back! How can we seize the chance to welcome the Lord amidst disasters and gain God's protection? Would you like to join our online meetings about welcoming the Lord's return?
Leave a Reply